Hey guysss,,
haha im backk again!
like i promisedd:)
haha anywayss over the summer alot has been going on!
heres a little recap:)
MY BIRTHDAYY:)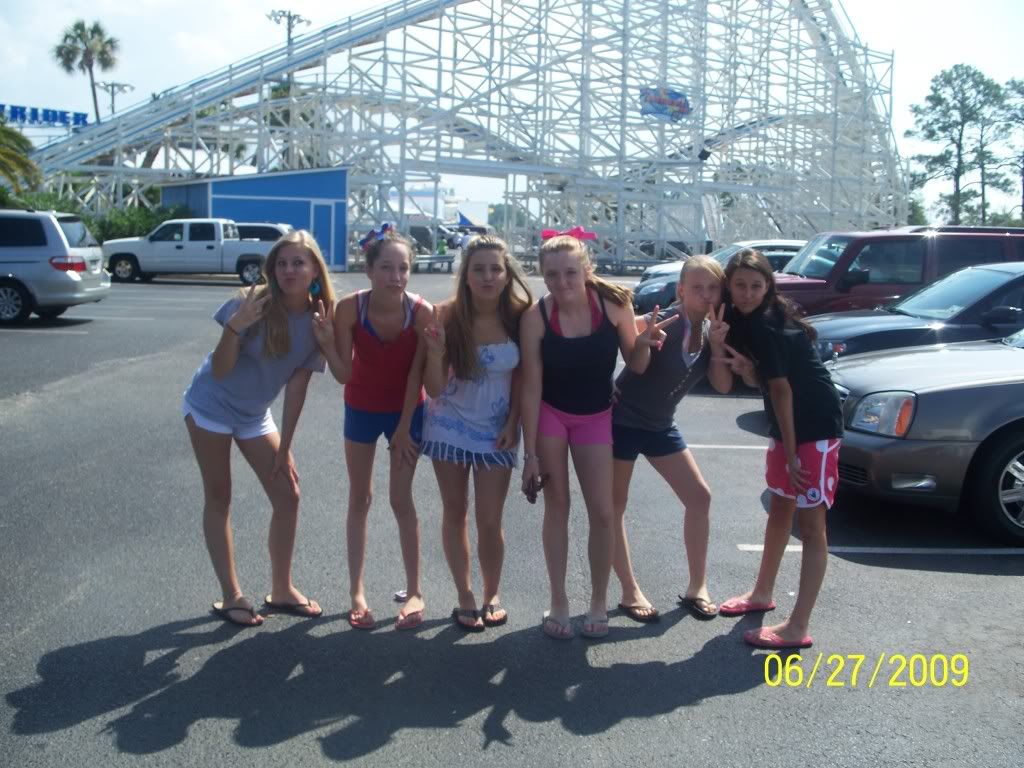 (THE GROUP BEFORE)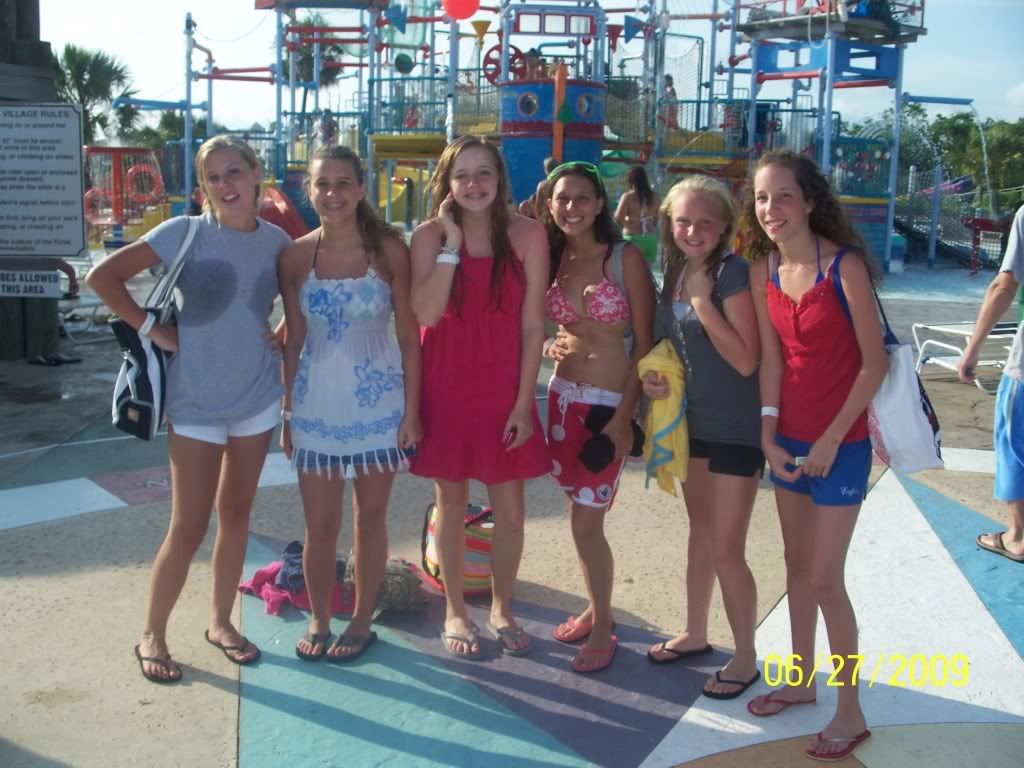 (THE GROUP AFTER)
this year i turned 15 years old! i got a group of my friends and we went to a waterpark in gulf shores,, we stayed there all day and didnt come home till like 8 or 7 . It was tons of fun,, i also had a little get together at my grandparents house (just the family). I got a deskfrom target that i have been wanting for a longgg timee!It looks like it old but it really isntt, i love itt!
I have been going to cross country practice again this summer! funfun! Its basically the only way for me to stay in shape! We normally run 3 to 6 miles a day. It has taken me a while to start getting into running but i think i finally am! For cross country we only have to run a 5k which is 3.1 miles for a race.. my best time is in the 28s yah its not the best but last year was my first with running and i was not really into it and i didnt really care, but this year is totally different im going to try to stay focused! lol
I have oreintation on the 20th this week, school came back around so fast! Im not really in the mood for school! i guess it will be good for me to get back in the shape of going to sleep at 10 instead of like 1 o clock! lol
Lets seee i also went to washigton state this summer! My grandparents live up there and we visit them about once every year! I LOVE going up there,, they have all types of animals! i am a hugee animal lover trust me i cant stand to see any animal getting hurt! yah they also have like 38672565 antique shops! i mean seriously they have too many! haha One of my dad friends wife owns one in richland washigton called uptown antiques! OHMYGOSH i thought i about died,, her stuff is so cute!she goes to garage sales and stuff like that like every weekend for her job! i mean come onn? i wish that could be my job! Anyways it was realy cool to go down there and get to explore her store i would def. recommend it if you are ever in that area! i couldnt buy anything though because i had already bought so many clothes my suit case weighed over the 50 pounds limit! but i had tons o fun and i will definatly pack lighter so i can bring more stuff back homee:)Below are  pictures of my grandparents pasture they have. There were 6 sheep and 2 horses:)
Oh and lookout for my new aprons that i will be selling in etsy! i will keep you posted on that within the week i will have it up hopefully!i will also be selling totebags and sewing machine organizers! I do make all of them myself and i might take requests! It depends if it takes off or not,, well here is an example of what the apron will look like!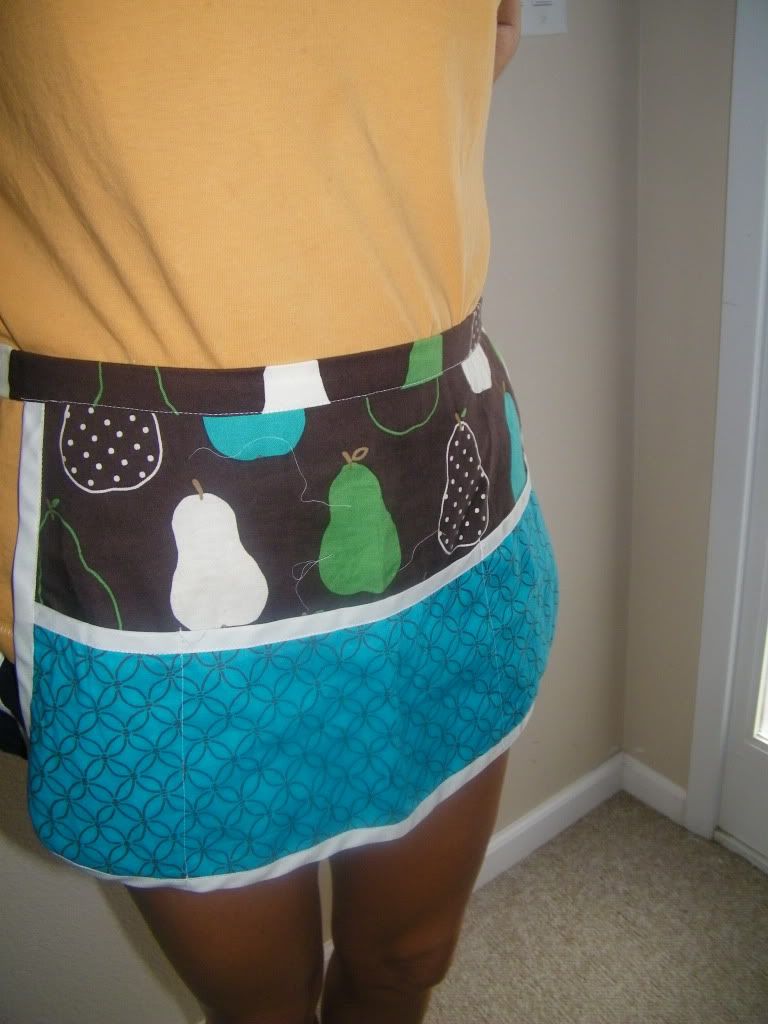 I think thast about it for all that i have been doing  for now anyways,, i will be back tomorrow for a new little post! Its like a 10 things i currently lovee:) watch out for it! i am going to try and get some more totebags and aprons done later on todayy:) have a great sunday:)
xo-taylor